Info and Description: Relais near Pisa in Toscana, San Miniato
---
San Miniato 5287
csatlakozik a "Foglaljon nyugalommal" ajánlathoz
Több információ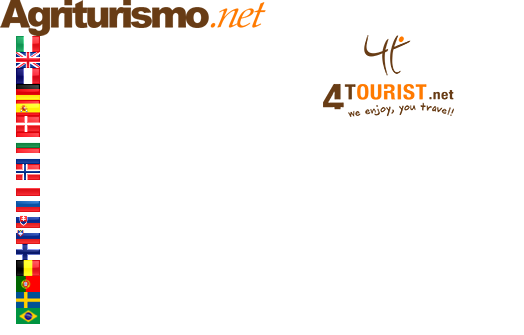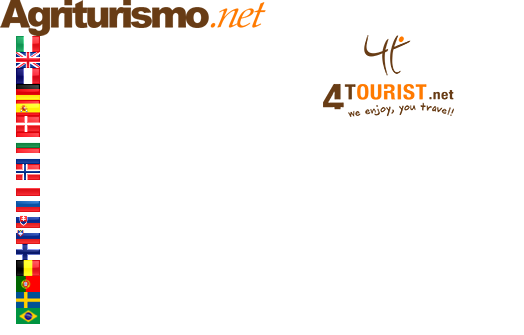 Az elegancia, a stílus és a vendéglátás a Relais domináns jellemzője, amelyben Puccini műveinek hangulata kellemesen együtt él a Belle Époque-szal és az arab hatások varázslatával, hogy vendégeit exkluzív, multisensoros élményben részesítse.
A hidromasszázs úszómedence egyedülálló, csodálatos kilátást... See More
Az elegancia, a stílus és a vendéglátás a Relais domináns jellemzője, amelyben Puccini műveinek hangulata kellemesen együtt él a Belle Époque-szal és az arab hatások varázslatával, hogy vendégeit exkluzív, multisensoros élményben részesítse.
A hidromasszázs úszómedence egyedülálló, csodálatos kilátást nyújt, zöld oázissal körülvéve, ahol fülkék jöttek létre a vendégek magánéletének és nyugalmának biztosítása érdekében.
A Relais éppoly elegáns, mint funkcionális és technológiailag fejlett, lakosztályokkal és superior szobákkal, egy Wellness SPA területtel, az előtérrel rendelkező étteremmel és a csodálatos panorámás terasszal rendelkezik.
Az SPA
Az SPA belsejében a mór és az arab szennyezés varázsa merész színeivel, füstölő és mirha illataival egyedi és különösen regeneráló pillanatokat nyújt Önnek.
A központ a jólét oázisa, ahol jobban megújulhat és helyreállíthatja a test és a szellem közötti harmóniát. A Wellness Spa abból a vágyból született, hogy egyesítse a holisztikus masszázs terápiás előnyeit egy barátságos és pihentető környezettel, ahol megtalálható a pszichofizikai egyensúly és a jólét. Az esztétikai kezelések a természetes termékek és az összes legjobban teljesítő eszköz, a kéz találkozásából származnak, amelynek finomsága és precizitása "párbeszédet folytat" a bőrrel és a testtel. A vendégek rendelkezésére álló fürdőben a vadonatúj nedves rész török fürdővel, szaunával, színterápiás pezsgőfürdővel, gyógyteával és friss gyümölccsel ellátott relaxációs területtel rendelkezik, ahol harmóniát, nyugalmat és természetes jólétet találhat.
Az étterem
A kulináris kínálat különös, hiteles étel- és borutazás az íz nevében, amely során a toszkán hagyomány aromáit és ízeit kreatívan átnézik, hogy különösen ízletes ételeket hozzanak létre.
Egy kivételes borászat hozzájárul ahhoz, hogy presztízset adjon az étlapnak, és kiegészíti az exkluzív ízélményt. A kulináris élvezetek kóstolóját kiváló olasz és nemzetközi borok választéka kíséri, amelyeket a sommelier ajánlott a kiváló konyha jobb fokozása érdekében, és felejthetetlen étel- és borélményt élvezhet. A vendégek rendelkezésére áll, borkóstolók előzetes foglalás alapján.
Lovaglás
A relákon belül a lovaglás gyakorolható a bejárat melletti Klubházban, negyedlovasokkal és képzett oktatókkal.
Esküvők és ünnepségek
Ha élete legfontosabb IGEN-t akarja mondani egy exkluzív helyen a toszkán hegyekben, akkor ez a Relais a varázslatos hely a mesés All Inclusive esküvőhöz, amelyről mindig is álmodott.
Élje át életének legfontosabb napját, és felejthetetlenné tegye ezt az exkluzív romantikus Relais-t Toszkána szívében, ahol álmai esküvője felejthetetlen valósággá válik.
A Relais garantálja az összes meghittséget és nyugalmat, amire szüksége van ahhoz, hogy teljes mértékben át tudja élni álmai esküvőjének hihetetlen érzelmét. Örvendeztesse meg vendégeit üdvözlő koktéllal a Szerelmesek Ösvényén, és lepje meg őket azzal, hogy személyre szabott menüt kínál az étterem exkluzív szobájában vagy a panorámás teraszon.
Az exkluzív és személyre szabott esküvő biztosítása érdekében az All Inclusive formula lehetővé teszi az olyan udvariassági szolgáltatások aktiválását, mint: fodrász, smink, szépségápolási kezelések és SPA, fotós és videokészítő drónokkal, zenével és szórakozással, a menyasszony érkezése helikopter vagy lovakocsival, virágdíszek és csokrok, tipikus toszkán termékekkel való kedvezmények, transzfer szolgáltatás Pisa vagy Firenze repülőteréről, üdvözlő grill szervezésének lehetősége az ünnepség előtti este.
Nascondi testo
Válasszon szállást
Disponibilità per

date flessibili
The search with flexible dates has found also the following availabilities in the property. Please look for which dates you prefer and make your reservation.
Iratkozzon fel hírlevelünkre, és kapja meg ajánlatainkat és a legújabb Hírek

An error has occurred!
General services
Úszómedence
Autóparkoló
Légkondicionálás
Muholdas televízió
Külso világítás
Úszómedence meleg vízzel
Recepció
Utolsó takarítás
Napi takarítás
Futés
Safe
Catering Services
Étterem
International breakfast (Sweet + Salty)
Felszereltség/Kényelem
Technology Services
Internetkapcsolat
Wi-Fi Internet access
Wi-Fi in all rooms
Wellness services
Szauna
Szépségfarm/Egészségközpont
Üzenetközpont
Török fürdo
Sports Services
Lovaglóiskola
Other services
Ünnepségek és partik szervezése
Borturizmus
Transport services
Repülotéri irányjárat
Training courses
Lovaglóleckék
Speciális szolgáltatások
Esküvoszervezés
Truffle hunting
Truffle tasting
Services és a közeli helyekre
25 Mt Bar - Cafe
40 Km Sea
Beszélt nyelvek

Deutsch

English

Français

Italiano
A hitelkártya csak garanciaként kerül felhasználásra

A hitelkártya csak garanciát jelent, semmilyen költség nem fogja terhelni azt.
Letétfizetési mód: Bankátutalás - Credit card
To confirm your reservation please enter your credit card details:

Diners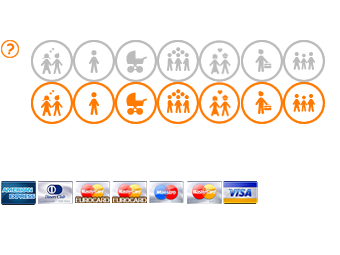 - American express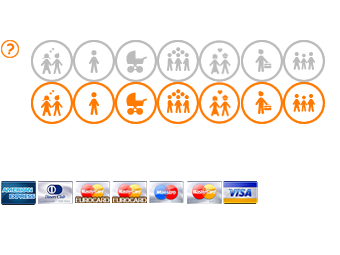 - Mastercard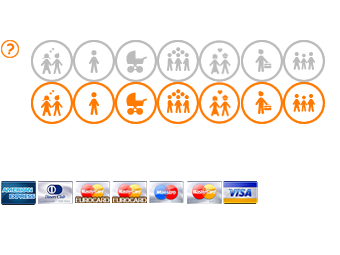 - Visa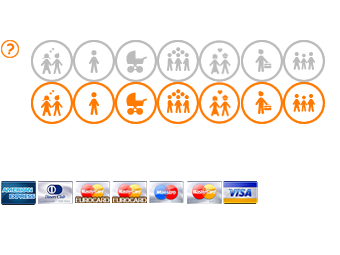 - Europecard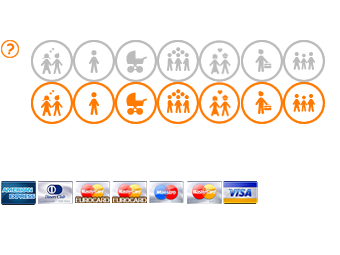 A teljes összeg kifizetésre kerül: az érkezéskor
A fizetés teljesítésének lehetséges módjai: Credit card - Cash
Hitelkártya elfogadva:
Visa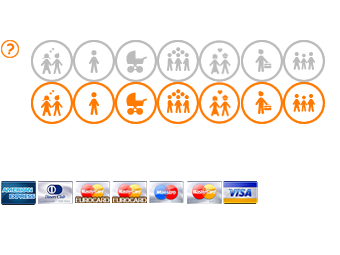 - Mastercard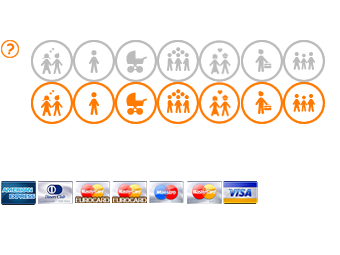 - Amex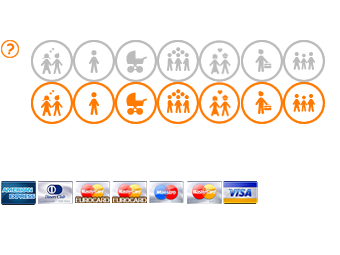 - Diners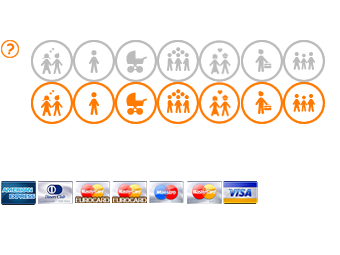 A foglalás utáni 24 óra és az érkezés 366 dd közötti időszakban történő lemondás esetén a teljes összegnek megfelelő összegű kötbér kerül felszámolásra .
Az érkezéstol számított 365 dd nap és az érkezéstol számított 1dd nap közötti visszavonások esetén a teljes árból 30% büntetést alkalmazunk.
Az érkezéstol számított 0 dd nap és az érkezéstol számított 0dd nap közötti visszavonások esetén a teljes árból 100% büntetést alkalmazunk.
In case of 'missed arrival' or 'Early Departure', cancellation policies starting from '0 days before arrival' will be applied
Regolamento
della

struttura
Érkezés a következo idopontok között: 15:00 - 20:00.
A szobák elhagyásának ideje legkésobb 11:00.
Best price
100% Secure booking
Nincsenek további költségek