Info and Description: Agriturismo near Cuneo in Piemonte, Clavesana
---
Clavesana 5135
csatlakozik a "Foglaljon nyugalommal" ajánlathoz
Több információ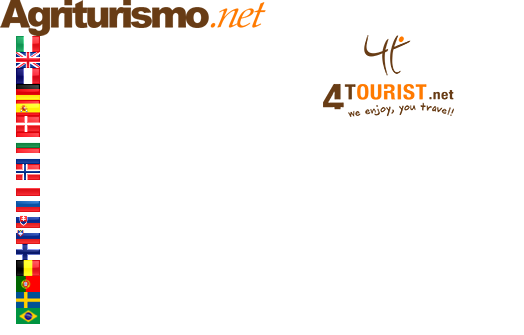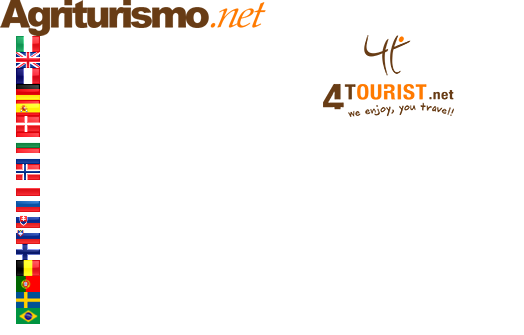 A templom ősi vagyona a 13. századból származik. A szőlőskertek, mogyoróligetek és erdők által körülvett Langhe csodálatos környezetébe merült Agriturismo, amely a Tanaro-völgyben domináns helyzetben található, szenvedélyes felújítási munkálatok eredménye. , ahol a múlt és a jelen találkoznak, és... See more
A templom ősi vagyona a 13. századból származik. A szőlőskertek, mogyoróligetek és erdők által körülvett Langhe csodálatos környezetébe merült Agriturismo, amely a Tanaro-völgyben domináns helyzetben található, szenvedélyes felújítási munkálatok eredménye. , ahol a múlt és a jelen találkoznak, és lehetőséget nyújtanak a vendégeknek, hogy élvezhessék a Langa-vidék hagyományára jellemző ízeket, aromákat és vendégszeretet olyan környezetben, amely minden kényelmet felvesz a modern technológia által kínált lehetőségekkel.
A parasztház jelenleg bájos helyen található. Itt minden hozzájárul ahhoz, hogy az üdülés egyedülálló és felejthetetlen élménnyé váljon: gondozott és kifinomult szobák, békés, elegáns és csendes légkör.
A parasztházban 4 standard kétágyas szoba található, amelyek közül az egyik fogyatékkal élők fogadására szolgál, és 4 superior kétágyas szoba, mindegyik saját fürdőszobával és zuhanyzóval. Minden szoba antik bútorokkal van berendezve.
Étterem
Három különböző szoba található, amelyek lehetőséget kínálnak a vendégek számára, hogy abszolút nyugalommal élvezzék az asztal élvezeteit. A enyhebb évszakokban a kertben enni lehet egy csodálatos pergola alatt. A konyha házi készítésű ételeket kínál, amelyek az évszakok ritmusától függően változnak: a Langhe-konyha "klasszikus" ételeihez, például ravioli al plin, párolt húsok és pörköltek, tajarin a tyúkjaink által készített friss tojásokkal, nyers hús késsel és természetesen a bolt, a kreatív ételek mellett, mindig összekapcsolódva egy olyan nagylelkű és gazdag terület szezonális elérhetőségével, mint a Langheé. A gazdaság zöldségkertjéből és a szomszédos erdőkből organikusan termesztett zöldségek, gyümölcsök és aromás fűszernövények származnak, mint például a Nizza púpos daganata, a Cervere póréhagyma, a Carmagnola négyszögletes paprika, a szarvasgomba és a gombák, amelyek az étterem ételeit díszítik.
Dogliani Superiore Docg bor
A gazdasághoz tartozik még 3 hektár erdőkkel körülvett szőlő, amelyet a Ligur szellő szellőztet és a nap megcsókol, és amelynek többségét Dolcettoban termesztik. A gazdaság a "Dogliani Docg Superiore" -et, a vörösborok legnemesebb alakját állítja elő, amelyet a Dolcetto docg szőlő gondos és súlyos válogatása, valamint a Sauvignon Blanc és Chardonnay kiválasztott produkcióiból nyernek.
Tevékenységek és tapasztalatok
Főző tanfolyam
A bor megközelítése
Aratás
Kirándulás a szarvasgombákat keresve
Séták
Vezetett túra kóstolással a Clavesana pincéiben
Kerékpár / hegyi kerékpár kölcsönzés
masszázsok
Sport tevékenységek
A farm ideális azok számára, akik szeretik a sportot, és azok számára, akik aktív pihenést szeretnének. Valójában számos szolgáltatás és lehetőség kínálkozik, amelyeket a farm kínál a sportolóknak.
A vendégek rendelkezésére áll egy hangulatos tornaterem, amely a legjobb felszereléssel és egy relaxációs szobával rendelkezik.
Az Agriturismo fel van szerelve olyan kerékpárosok befogadására, akik kerékpárosukkal szándékoznak felfedezni a Langhe csodálatos falvait. Valójában a gazdaságnak van egy tárolója, ahol kerékpárokat lehet tárolni. A kerékpárosok fizetős mosodai szolgáltatást is igénybe vehetnek sportruháikhoz.
Az Agriturismo néhány kilométerre található a Langhe legjobb golfpályáitól: a Monforte d'Alba Golfklub 10 km-re és a Cherasco Golf Club 15 km-re.
Esküvő
Romantikus érzelmek nászútjára. Ebben a csodálatos dombos környezetben, szőlőültetvényekkel körülvéve egyedivé és felejthetetlenné teheti a "nagy napot", amely új életre számít két ... esküvőjéhez! Semmi sem marad a véletlenre, az összes részlet a család és a barátok boldogságának napja, egy emlékezetes nap eredménye.
Megjegyzés: A szálláshely 16 éves kor alatti vendégeket nem fogad
Nascondi testo
Válasszon szállást
Disponibilità per

date flessibili
The search with flexible dates has found also the following availabilities in the property. Please look for which dates you prefer and make your reservation.
Iratkozzon fel hírlevelünkre, és kapja meg ajánlatainkat és a legújabb Hírek

An error has occurred!
General services
Úszómedence
Autóparkoló
Légkondicionálás
Külso világítás
Recepció
Utolsó takarítás
Napi takarítás
Futés
Extra sheets change
Extra towels change
Lehetoségek megváltozott képességu utazók számára
Catering Services
Étterem
Félpanzió
International breakfast (Sweet + Salty)
Felszereltség/Kényelem
Technology Services
Internetkapcsolat
Wi-Fi Internet access
Wellness services
Szauna
Fitneszszolgáltatások
Other services
Ünnepségek és partik szervezése
Speciális szolgáltatások
Esküvoszervezés
Grape harvest
Services és a közeli helyekre
2 Km Chemist
2 Km Food
3 Km Vadászat
3 Km Horgászat
5 Km Lovaglóiskola
10 Km Golf
15 Km Shopping mall
15 Km Train station
15 Km Hospital
30 Km Skiing facilities
30 Km Mountain
40 Km Sea
100 Km Lake
Beszélt nyelvek

English

Italiano
A hitelkártya csak garanciaként kerül felhasználásra

A hitelkártya csak garanciát jelent, semmilyen költség nem fogja terhelni azt.
Letétfizetési mód: Bankátutalás - Credit card
To confirm your reservation please enter your credit card details:

Diners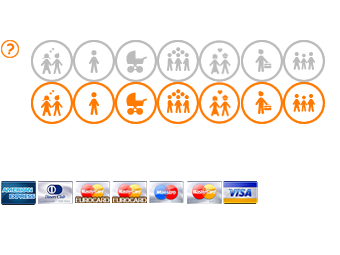 - American express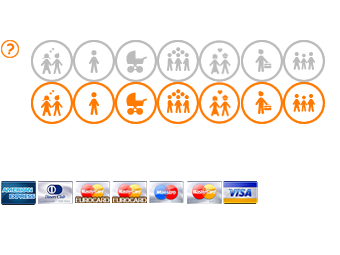 - Mastercard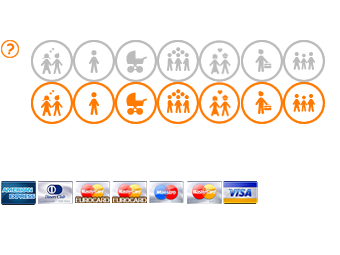 - Visa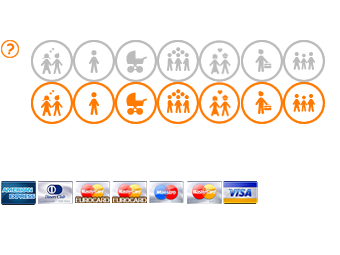 - Europecard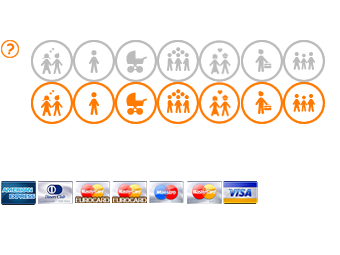 A teljes összeg kifizetésre kerül: az érkezéskor
A fizetés teljesítésének lehetséges módjai: Credit card - Bankátutalás - Cash - Készpénz vagy csekk
Hitelkártya elfogadva:
Visa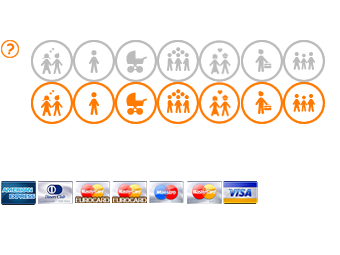 - Mastercard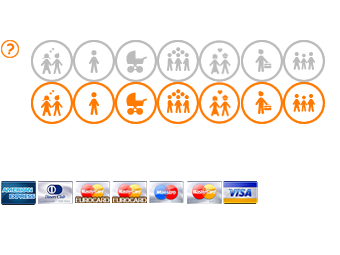 - Amex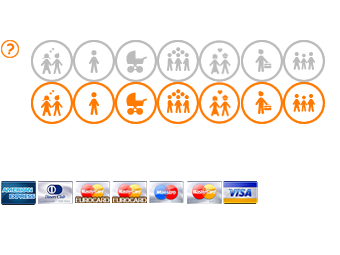 Abban az esetben, ha a lemondás a foglalás után 24 órán belül és az érkezés előtt 15 nappal történik, a teljes összegre 30% büntetést kell alkalmazni.
Az érkezéstol számított 14 dd nap és az érkezéstol számított 0dd nap közötti visszavonások esetén a teljes árból 100% büntetést alkalmazunk.
In case of 'missed arrival' or 'Early Departure', cancellation policies starting from '0 days before arrival' will be applied
Regolamento
della

struttura
Érkezés a következo idopontok között: 17:00 - 19:00.
A szobák elhagyásának ideje legkésobb 11:00.
Best price
100% Secure booking
No extra fee for booking